Why the prices are so low?
This is a stock clearance sale of eMotikO jewelry. The prices are far below cost. These are individual pieces left over from each model in the product catalog of recent years.
Properties of Stainless Steel 316L
Stainless steel is a highly durable metal, allowing it to withstand the wear and tear of everyday activities, which can otherwise damage a ring. The hard metal resists scratches and corrosion thanks to an invisible layer of chromium that prevents oxidation; this makes it a wonder metal of choice for jewelry and body jewelry. Stainless steel jewelry should not turn green itself and will not cause your skin to turn green and it is absolutely hypoallergenic.
About us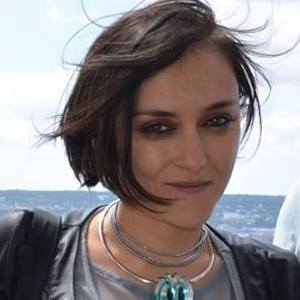 My name is Mariana. I created the eMotikO brand in Italy in 2010. The eMotiKO brand is linked to all kind of positive emotions and LOVE in its various forms (hetero, gay, lesbian, parents and children, etc ...). The most popular products are: pairs of engagement rings and wedding rings, steel rings, tungsten and other noble metals, sometimes embellished with precious stones, pairs of pendants, earrings, bracelets, etc ...
More about me: Facebook: mariana.cherneva